Michael Lahoud
FIFA Man Of The YEAR - NY COSMOS - PHILADELPHIA UNION MLS Finalist - SIERRA LEONE National Team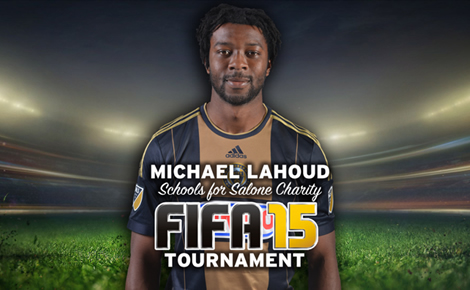 My name is Michael Lahoud, Midfielder for the New York Cosmos. I'm entering my 8th season of my professional career and I've been able to learn quite a bit during my time in soccer. One thing I would stress to any aspiring soccer player or athlete is to find the best training possible. For me, when it comes to training, nobody does it better than Dan Metcalfe.
I've had the pleasure of working with Dan for the last two off-seasons and its one of the best decisions I've made in my career. Dan sets up a training environment that demands everything of my physically and mentally. However he also provides a balance with incredible encouragement and wisdom that have taken me to another level.
If you want to take your game from good to great, then Dan Metcalfe is the trainer for you. I drove 3 hours a day for two and a half weeks to train with him, and that has made all the difference in embarking on a promising start to a new season here in New York.
---
Michael Lahoud
New York Cosmos - Midfielder
DMS11 Academy Club